As one walks along the alleys and corners of the Kathmandu Valley, one is bound to get mesmerized by the aura of the freshly cooked Newari dishes. Even if you are a vegan or a vegetarian, you just cannot deny the delicious vibes that the smell gives off. Newari food, the most loved native food is well known for the spices. Even the people who cannot tolerate spices end up going for it. Here is a Newari food list of the popular items that have won everyone's heart and are abundantly in Newari as well as non-Newari restaurants.
NEWARI FOOD LIST
1. Chhoila
Undoubtedly, chhoila is the most loved mouth-watering Newari food item. It is basically made of buffalo meat. The meat is seared over the flame until it is perfectly cooked. The seared meat is cut into quadrilateral shapes. Then various spices are introduced to the meat, like salt, cumin powder, fried mustard oil, lots of chili powder and garlic paste.
They are thoroughly mixed for a while and is allowed to rest for a few minutes such that the spices penetrate the meat and makes the dish more flavorsome.Chhoila is served as a snack along with beaten rice, puffed rice, and pickles. It is an important component of feasts and festivals. Adults love to have it while enjoying wine or hard drinks. Nowadays people also make chicken chhoila and mushroom chhoila.
Yomari
Yomari is a special Newari food item, which has a Newari meaning to it. "Ya" means to like and "mari" means roti, so it sums up to a dish that is liked by everyone. There is a huge Newari festival where yomaris are prepared and are distributed among neighbors or friends. It is believed that upon preparing Yomari in the form of gods and goddesses on the full moon of December and observing four days of devotion to God, that person will get rid of poverty.
Yomari is a steamed dumpling made of rice flour, which is prepared in the shape similar to the fish. Chaku or khuwa is stuffed inside the prepared rice flour and steamed. These days, people also use chocolate as stuffing material. Previously, yomari was prepared in that festival only. But as it is liked by everyone, these days Newari restaurants have started serving it almost every day.
Bara
Bara is a traditional Newari dish that is usually eaten as a snack. It is appetizing as well as healthy. Bara looks similar to a doughnut as it has a hole in the middle. It is made of black lentils which are ground into a paste by adding water to it. Then by adding the necessary ingredients, it is deep-fried in oil. Thus the delicious bara is ready. Bara is brownish in color. People add ingredients like meat and egg in it to make it more delicious. It is one of the staple food items in the Newari restaurants.
Wo
Wo in Newari means mashed lentil cakes. It is similar to bara as the ingredients used to prepare are the same as the latter. This is the reason why people often confuse wo and bara as the same dish. But that's not true, they differ in the sense that while bara is deep-fried and has a hole in the middle, Wo is made in a pan just like a pancake. Just like bara, people also use meat and egg in wo to add more variety.
Juju Dhau
Juju Dhau is yogurt which originated from Bhaktapur. The name comes from two Newari words; Juju means King and dhau means yogurt, so when combined it means king of yogurts. Well, no one disagrees on this one because there is almost not a single person who does not like juju dhau. Once you have it, the other yogurts start to feel bland. What makes juju dhau special is that it is prepared with a lot of efforts, organically in a clay pot. It has a rich flavor to it and a unique creamy texture which is so thick that it won't easily fall off your cup.
Juju dhau is such a smash hit that people from all over the Kathmandu Valley go to Bhaktapur to have a bite of the cool and fresh juju dhau.
Fried items- kalejo (liver), phokso (lungs), bhutan
Fried items dominate the food items of the street vendors and stalls. One can normally see a crowd of people devouring upon these food items in the streets. The fried items include fried liver, lungs, and bhutan. These items are made of buffalo meat which is cut into small pieces and are minced with spices to make it delicious.
You may be interested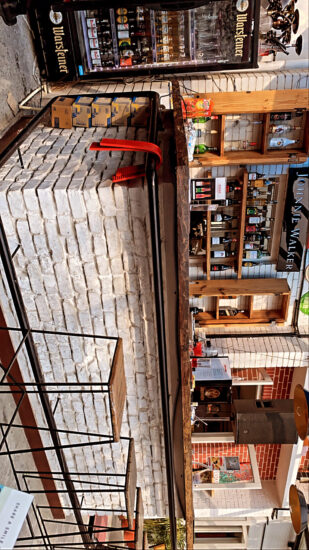 Uncategorized
3734 views
Five Best Pizzeria Places in Kathmandu
gyve
-
September 7, 2020
Pizza is one of the famous fast food in the whole world. Everyone knows or has heard about pizza. Pizza is dish that originated in Italy which…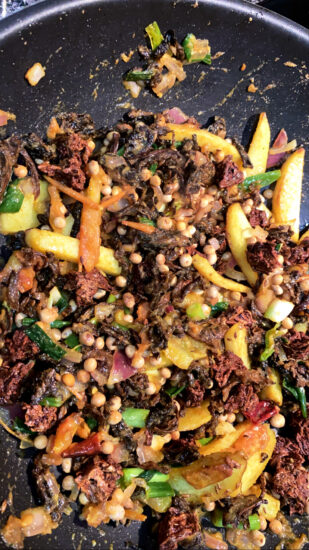 Most from this category