If we go to any restaurant, the one food item we order as-if it was mandatory after checking the whole menu card is Momo. Momo is so popular in Nepal that we feel as if it runs in our blood. For non-vegetarians, chicken momo is the most popular choice.
Momo is basically a dumpling but the fillings inside may vary. It is popular across all South Asian countries. The history of momo goes back to the time where the people from Newari communities used to go Tibet for trading purposes.
There they came across the dumplings and when they came back to Kathmandu, they discovered their own version of momo with local spices and meat items. So, we all should thank those who started their own version of this yumm-ilicious food in Nepal.
As satisfying it is to have the hot, spicy, delicious momo in your mouth, it is even more satisfying to make the momo and eat it hot, at home. So, if you are a momo lover and especially love chicken momo, you might want to try your hand in making it, you will love this.
Let us first start by prepare dough for the chicken momo:
For Dough
The most important part of the momo is the dough. The softness and thickness of the dough makes a difference. So, we have to first start with that.
Ingredients
2 cups of all-purpose flour
1 tbsp oil
1 cup of water (usually half of the dough used)
Process:
Take a bowl and add flour. Add oil and mix the flour. Now, add water a little at a time and then, start kneading the dough till it gets shape (like a ball). Keep kneading the dough for other 10 minutes until it is soft and fluffy. Now, cover the dough and keep it aside in room temperature.
For filling
The momo will be as good only as its fillings. The juicy meat, and right the spices, WILL make a difference. And as we are talking about chicken momo, the chicken filling inside is what will make the difference in your dish.
Ingredients
½ kg of boneless chicken (minced)
1 cup finely chopped onion
2 finely chopped spring onion
½ cup cabbage
2 tbsp freshly chopped coriander
1 tbsp ginger-garlic paste
1 tbsp momo masala (or garam masala)
2 tbsp Mustard oil
1 tsp chili powder
1 tsp turmeric
Salt as per taste
1 tbsp water
Process
Take a bowl and add the minced chicken (keema). Now, add all the dry ingredients. Add oil. Add water. And mix properly.
Wrapping the Chicken momo
Take a small portion of the dough ball (1/4th of the dough ball) and roll it between your palms and give spherical shape. Dust the kneading board. Take the dough ball and roll it with the rolling pin till it is thin. Do not make the wrapper too thin/transparent. Now, take a round-shaped cookie cutter, or a stainless-steel glass with a sharp edge and start cutting it into a round shape wrapper.
Then, hold the wrapper in one hand. Add the filling in the middle. Now, start making pleats while bringing all the edges to the center. You can also give the momo a crescent moon shape. Make sure to seal the edges tightly. Repeat the same with remaining wrappers.
Now, apply oil in the rack of the steamer. Arrange all the momo pieces. Cover the steamer and let cook for about 15-20 minutes.
For Achaar
The most important item about any momo is its achaar. Achaar makes a huge difference in how the momo will taste like. Let us start by preparing achaar.
Ingredients:
5 tomatoes (diced)
1 onion (diced)
1 tsp ginger-garlic paste
10 roasted peanuts
5 strands of coriander (cut)
2 tsp roasted sesame seeds (powdered)
2 green chilies
1 tsp cumin powder
1 tsp turmeric
Few drops of lemon
Salt to taste
Process:
Take a fry pan and add a little oil. Add onion and let it cook for a minute. Now, add tomatoes. Cook it for other 2 minutes. Now add ginger-garlic paste, chili powder, cumin powder, turmeric, and salt and mix it properly. Cook it for another 2 minutes. Turn off the gas flame. Then, add the remaining ingredients and mix it. Set it aside till it cools down. Now, take a blender and add the mixture and blend it to a smooth paste. Your achar is ready.
There you go. Enjoy your delicious chicken momo. More than that enjoy cooking it. Serve it on a plate and enjoy hot! Happy cooking!
You may be interested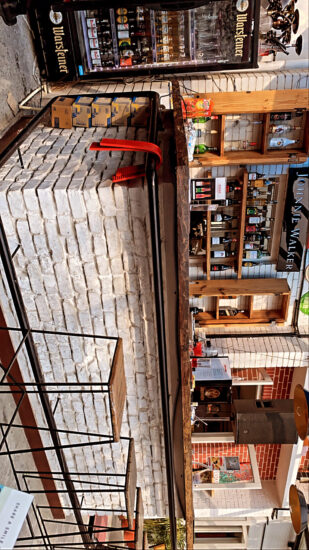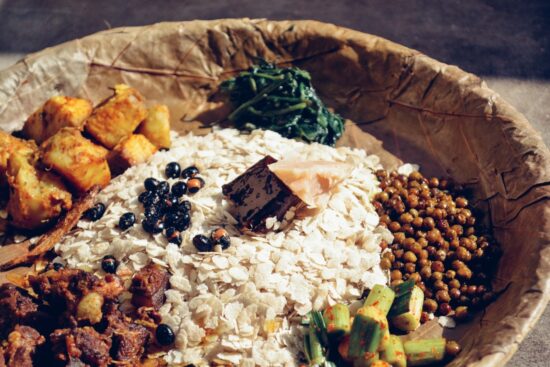 Uncategorized
2130 views
Newari Food list: Popular Items in Kathmandu
gyve
-
February 14, 2021
As one walks along the alleys and corners of the Kathmandu Valley, one is bound to get mesmerized by the aura of the freshly cooked Newari dishes.…
Uncategorized
3734 views
Five Best Pizzeria Places in Kathmandu
gyve
-
September 7, 2020
Pizza is one of the famous fast food in the whole world. Everyone knows or has heard about pizza. Pizza is dish that originated in Italy which…
Most from this category