Online food delivery systems are very famous in this modern world. As many people are extremely busy with their works, online food delivery system saves their time to go to a restaurant in order to get food. They also allow people to buy any food of their choice, from any restaurant. As a result, their demand is increasing. In Nepal also, where e-commerce is not yet developed, online food delivery sites can be found. They are not many in number but demand for them is not by any means scarce. So, if you want to order food the easy way in Nepal.
Here are the top 5 list of online food delivery in Nepal:
Bhojdeals:
Bhoj, also popularly known as bhojdeals, is a one-stop online food delivery app for the foodies in the Kathmandu area. It is in operation since October 2015. From this app, you can easily order your food by calling or using the app itself. In the app, you get to choose varieties of foods from different Kathmandu-based restaurants. You can get an easy delivery and it is not even that expensive. They charge you NRs 50 if you order food worth less than 1000, else the delivery is free.
Talking about the food's freshness, Bhoj uses insulated thermal bags in order to keep the food hot and fresh. The Bhoj app consists of two main sections which are deals and delivery. In the deals section, you can search for restaurants based on cuisine, name, rating and even location and grab free deals. Or you can visit the restaurant and claim the deals in the app, or get a discount.
And in the delivery section, you can search for the items you like and place the order in your cart. It delivers only food inside the Kathmandu. Bhoj has received quite a feedback and is one of the famous online food delivery services in Nepal.
Foodmario:
FoodMario is an online food delivery in Nepal that connects household cooks to the customers. This service has been in operation for over two years now (from 2017). The platform provides creative food made by home-based cooks especially for you. FoodMario is not just a delivery service, it is also a platform which provides an opportunity for people who want to show their creativity by making foods from their own kitchen.
With the help of this app, anyone can order healthy home-cooked food from any of the 15 home chefs. The food is packed and delivered in aluminum boxes to keep food fresh and hot. This delivery service delivers your food in one to one and a half-hour of you ordering it. They deliver food in a bike to ensure timely delivery. FoodMario delivers food in Kathmandu and Bhaktapur. This service also has a great number of positive reviews and is especially appreciated for the concept.
Bhok lagyo:
Bhok lagyo is another online food delivery service based on the Kathmandu area. It is in operation since January 2017. It was initially a night-time delivery service from 8 pm to 4 am. But now they have extended their service time from 11 am to 4 am. In Bhok lagyo, you can order your food through phone calls. You can also order from social media like WhatsApp, Viber, Instagram, and Facebook. This service has a variety of food including cuisines and flavors including common foods like momo, burger, desserts, drinks, etc.
You can order your food from outside or inside the ring road area. You can get your food delivered to you within 45 min to an hour. The food is perfectly packed inside a special food delivery bag and delivered to you. The feedback is quite good from the costumers. They charge you a certain amount if you order food worth less than 1500, else it is free. For food delivery inside the ring road, it is NRs 50. And for outside ring road,  it is NRs 70.
Foodmandu:
Foodmandu is the first company to deliver food from hundreds of popular restaurants in Nepal. It is in operation since November 2010. And is counted as one of the popular online food delivery services in Nepal. You can place your order through online media platforms like Facebook, Instagram, or through their website. You can also call or order through its app. In Foodmandu, you can easily find your favorite foods and have it delivered to your doorsteps.
The service time for Foodmandu is from 11 am to 8:30 pm. Food delivery time takes about an hour or more to get in your doorsteps. They deliver food in Kathmandu and Lalitpur. The reviews of Foodmandu are mostly positive. The delivery charge is NRs 50 if you order food worth NRs 1500 or more within 8kms. For over 8kms they charge NRs 70. And they charge up to NRs 150 based on your location if the order is worth 500 or less.
911 food express:
911 food express is another popular online food delivery service in Nepal that was established in 2016. This online food delivery service has its own menu and kitchen which makes the whole process of food order and delivery much easier and faster. You can place your order through their website, phone, Viber, Facebook, or Instagram.
The delivery service hours are from 11:30 am to 8: 30 pm. In 911 food express, you can choose from a variety of Indo-Chinese, Indian and Continental Foods, as well as hot and cold beverages. The food delivery of the service may take an hour or more according to your place. It also has a great number of positive reviews and is still getting it. The delivery is limited inside the Kathmandu area and with added 10% service charge.
I hope you guys like this list of online food delivery in Nepal for great quality of food at your doorstep. Let us know which online delivery service is your favorite down in the comment section.
You may be interested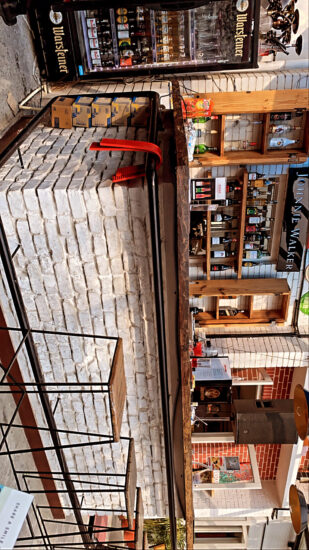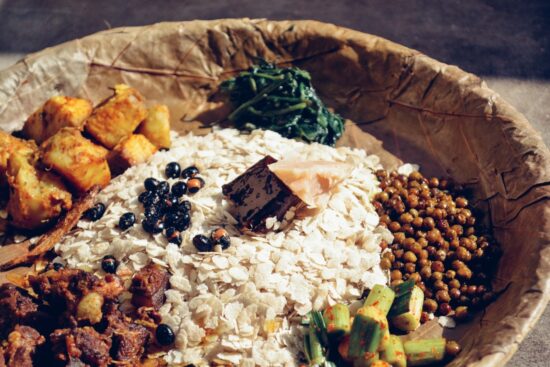 Uncategorized
2130 views
Newari Food list: Popular Items in Kathmandu
gyve
-
February 14, 2021
As one walks along the alleys and corners of the Kathmandu Valley, one is bound to get mesmerized by the aura of the freshly cooked Newari dishes.…
Uncategorized
3734 views
Five Best Pizzeria Places in Kathmandu
gyve
-
September 7, 2020
Pizza is one of the famous fast food in the whole world. Everyone knows or has heard about pizza. Pizza is dish that originated in Italy which…
One Response
Most from this category