One of the regular debates I have, every time I try to fix a meet-up with friends, is about where to go? If the food is good or the drinks are economical? Certainly, I'm not the only one with this problem, so with some research, I have come up with names of a few places with great food and drinks. Places I visit often and have a great time with all my friends. Here is the list of the Best Restaurants in Kathmandu that are good for its friendly environment:
Booze Belly
So, one of the recent additions to the coolest pubs in Jhamsikhel is Booze Belly. It serves delicious food and lots of 'booze' just like its name. It has a cozy space and is perfect for an evening to BBQ with friends. It also has live music a few days of the week. It's never a dull evening here which is why it made the list for best restaurants in Kathmandu.
New Orleans
A hidden gem among all the restaurants in Thamel is New Orleans. It offers varieties of food and drinks, which is economical on your pocket too. For any given day, I always like to spend my time with my friends here. No regrets.
Phat Kath
Another place-to-be in Thamel is Phat Kath. Located off-the-street, in a small alley, is this spot with the funkiest vibe you will ever come across. It has cheap booze along with delicious food (DO TRY THE CREPES HERE!). One of the best hang-out spots for sure.
Café Déjà vu
Blazing Bird (Flaming pizza), cocktails and desserts. This place in Naxal has it all for each person in your circle. If you have a diverse group and are looking for a place where everyone can enjoy then this is the place-to-be. Visit once and you will end up going here every day; there's something new to try each day.
The Café With No Name
Feel guilty for spending a lot on food and drinks? Well, you don't have to anymore. The Café With No Name donates all of its profit to an NGO called "Our Sansar". So, it's not only you having a good time but the money goes for a good cause too. In addition, this place does many activities and serves great food overall, so it can be the next hang-out place for you and your friends.
The Bent Fork
Probably one of the best places for burgers and salads. This good little spot behind the Bhatbhateni-Naxal road, towards the Dasarath Chand Marg, serves best burgers in town. It's a great place for your friends to sit and catch-up. Food is friendly to your wallet and it has amazing cocktails, mocktails, and cakes.
Nina's
Nina's Café, near the U.S. Embassy-Maharajgunj area, is probably the best spot to have some beers, socialize and eat finger-licking good food. The specials are literally heavenly, so your friend circle is bound to have a great time. Also, the owner and the staff are genuinely friendly; great hosts!
You may be interested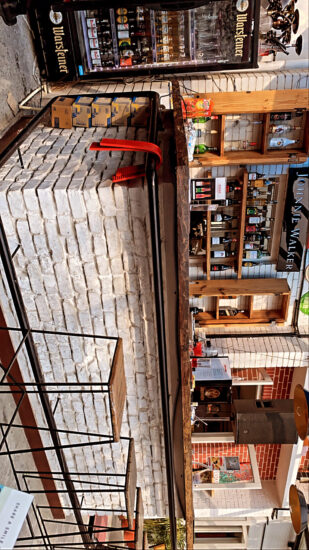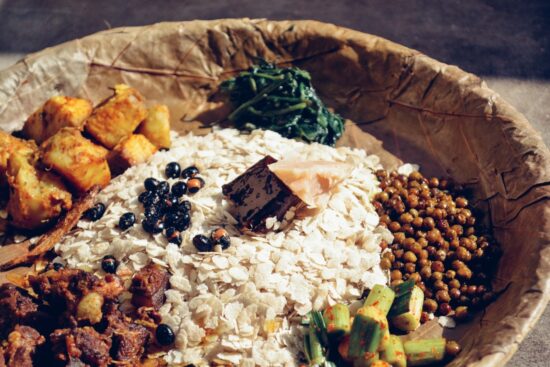 Uncategorized
2128 views
Newari Food list: Popular Items in Kathmandu
gyve
-
February 14, 2021
As one walks along the alleys and corners of the Kathmandu Valley, one is bound to get mesmerized by the aura of the freshly cooked Newari dishes.…
Uncategorized
3734 views
Five Best Pizzeria Places in Kathmandu
gyve
-
September 7, 2020
Pizza is one of the famous fast food in the whole world. Everyone knows or has heard about pizza. Pizza is dish that originated in Italy which…
One Response
Most from this category