Ateet Shrestha returned from Australia with a decade's worth of experience and a vision to build something at home, in Nepal. Working as a professional chef in Australia for almost 10 years, he had found his passion – food. When he decided that it was time to return home, an idea began to take shape. His love for food, interest in bikes and enthusiasm to start a business collided, and Genesis Cafe was born, in the heart of Kathmandu. A restaurant that serves food like no other, with an ambiance of a motorbike paradise.
 He found a partner to help his vision come to life, Saujan Pradhan. An MBA grad with expertise in travel and hospitality, Saujan added his decade's worth of experience to the mix. In Aug. 2016, the duo officially opened the first and only thematic restaurant in Nepal, the Genesis Café by bikerzausnepal
Along with enthusiasm and experience, they also bonded over their passion for motorbikes. Both were fascinated by motorbikes from an early age, so it was no surprise that their dream restaurant would have a theme of bikes.
"A Childhood dream come true", both says in unison.
Before Genesis had even begun to take shape, another idea had to find its roots. In 2012, Ateet, Saujan and other young men with the same passion for motorbikes came together to form an organization called BikerzAus Nepal. It was meant to be a hub for bike lovers from both Nepal and Australia. Genesis Café became the first venture of BikerzAus Nepal.Among the many generic restaurants sprouting the streets of Kathmandu, Genesis Café manages to stand out from the crowd, with its unique approach to dining and recreation. When you enter the Café, you'll be reminded of bikes, no surprise there. You'll see bikes and biking accessories hanging from the walls, and the faces of bikers and the BikerzAus Nepal team painted on the wall.

The restaurant is so fascinating in its theme and ambiance that you'll find everyone, from bikes lovers; to patrons who just want to find out what the buzz is about; to families who want to try a new restaurant in town.

They continue to go the extra mile (literally!) to incorporate their biking passion into the food they serve. The bikers plan rides to various locations each month and bring back flavors and specialties to add to their menu. Their new special "Nepali Thali" is a traditional Nepali meal inspired by their recent journey to Mustang.

Bike lover or not, you have to try this restaurant built with so much passion and love. And if you're really not into bikes and just want to eat, they also deliver food to your door (not in fancy bikes, at least not yet! —they deliver via foodmandu)

Have you been to the Genesis Cafe? Share your experience in the comments below.
You may be interested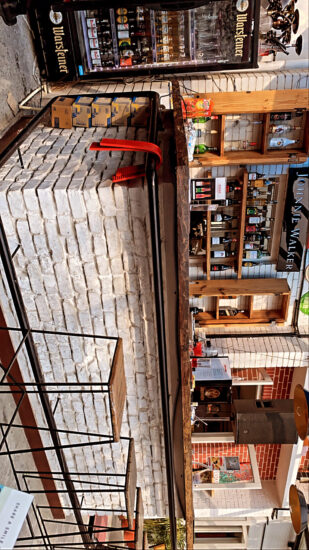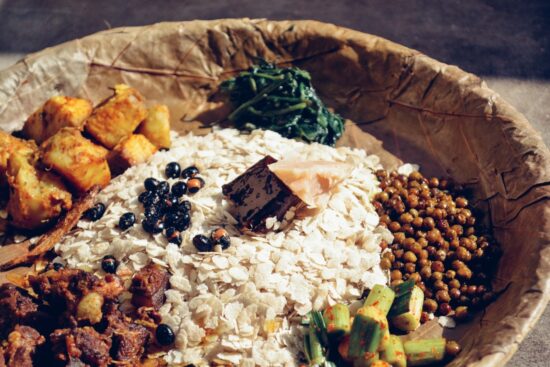 Uncategorized
1873 views
Newari Food list: Popular Items in Kathmandu
gyve
-
February 14, 2021
As one walks along the alleys and corners of the Kathmandu Valley, one is bound to get mesmerized by the aura of the freshly cooked Newari dishes.…
Uncategorized
3455 views
Five Best Pizzeria Places in Kathmandu
gyve
-
September 7, 2020
Pizza is one of the famous fast food in the whole world. Everyone knows or has heard about pizza. Pizza is dish that originated in Italy which…
Most from this category