I believe for an eatery to be good, three factors play a very important role; food, ambiance and the people you go therewith. Whenever you think of dining or food, Jhamsikhel instantly pops into the mind. One of the sumptuous areas in Kathmandu valley, Jhamsikhel has got some wonderful restaurants around it.  These places have a wide variety to offer from breakfast to lunch to dinner to what not. Here are a few of my favorite Jhamsikhel restaurants:
BBQ Courtyard:
Whenever I think of eating in Jhamsikhel, this is the place that comes in my mind. It is a  two story house with a spacious garden area. They have utilized each and every room of the house including the balcony and the garden, which can fit in a lot of people  It is usually crowded and busy in the evening, I, however, prefer going here in the afternoon. They have their executive lunch menu that cuts off additional charges and makes the place quite reasonable.
I remember coming here with my friends in lunch hour during college days, we would make sure we reached the place between 1-3 pm, or else the "happy hour" would end. The food here is really good with a decent proportion. It looks beautiful in the evening with well-put lights on the trees and the fence. The place is very vintage, they haven't really modified the house very much which makes it warm and homely.
RedMud Coffee:
Let me clear this, my day doesn't start with a cup of coffee and I am not a coffee lover. Yet, when I want that caffeine kick in the body I usually come here. RedMud is a hub for coffee lovers. It serves decent food and the coffee here is really good. It's a perfect place to go when you are drenched in rain and all you want is a hot cup of coffee with some mouthwatering jhool momos. You get this friendly and young energy all over the place that lightens your mood instantly.
The reason this place is special to me is that I usually meet my long lost friends here, it's not intentional but for some reason, we end up here. I think it's because a good cup of coffee is a great conversation starter, and if the coffee is RedMud's, you pick up your conversation right where you left it from.
Tasneem's Kings Kitchen:
If you love Mughlai food, you should definitely try Tasneem's. Their food is very authentic with rich flavors that explode inside your mouth. The thing I love about this place is its feel. It gives you a very "dhaba" feel with a chic interior. You can choose to sit on tables or "Khatiya" based on your comfortability. I love to sit on the inside, on the "khatiya", they have these posters of movies like Sholay, Dhoom, Mother India that brings back your childhood memories.
They even play songs that mix flawlessly with the setup. It feels like you are inside a movie doing a shoot in the "dhaba". The place makes you feel very comfortable and you don't feel like leaving once you're seated, at least I didn't. Another good thing about this place is their take away service. They serve biryanis in lunch boxes between 1-4 pm which are reasonable and delicious.
Evoke Cafe and Bistro:
I remember asking my friend to take me to a nice place with some good food and ambiance, she then took me to Evoke. I entered the place and it made me feel comfortable. It has a nook called "The Local Project" that sells local products made in Nepal outside of it. People usually take a look at these products before entering the restaurant. I did that too. We then went inside and took a seat.
I remember sitting in the garden area and talking my heart out. The environment was serene and the service was good. The food was decent with a very good proportion. Evoke is not only popular for its ambiance and food but also for its live music. It's a great place for a large group of people who like to chill and listen to music. It's also suitable for conferences and meetings as they have a separate hall to do so.
Booze Belly:
A recently established venture, Booze belly is gaining quite a bit of popularity among youngsters. From the name itself, you can guess that they serve booze and food for the belly. I haven't been to this place myself but from what I hear, they have a funky interior that mostly attracts people. Also, they come up with cool concepts like Ladies Night, Karaoke, Movie night, which makes the place vibrant and fun-filled. I found their social media presence quite impressive.
They give the updates of their upcoming events with snappy phrases like Taco Tuesday, Musical Friday and so on. I think the place along with many other places in Jhamsikhel breaks the stereotypical concept of restaurants where they are only limited to eating and drinking.
Annie's Ice cream:
Desserts are always kept for the last and I thought of doing that too. Annie's Ice cream serves a variety of ice creams that are 100% vegetarian. I guess it was opened the same year I had my swimming lesson. The club I was learning at was nearby Annie's. I had finished swimming and was walking when it started to rain heavily. With no umbrella and nowhere to go, I saw this cafe and got inside. I had no idea that they sold ice creams, so I thought it was a normal cafe that sold momos and noodles.
I went to the counter and asked for a plate of steam momos. The lady in the counter then smiled and said that they had ice creams and bakery items. Disappointed, I thought of walking out when the lady asked me to try their croissant, I thought of giving it a shot. The lady then brought me the hot croissant and smiled!! I felt so happy at that moment. I guess the service provided by any restaurant defines its popularity in the long run.
It hasn't been that long since Annie's has been established, yet the popularity this place has gained is marvelous. They make these ice creams by themselves. Their flavors are very unique and authentic. I think their best seller is the paan flavored ice cream and chocolate fudge. It's a cute little place perfect for dates or small get-togethers.
Shewta is a content writer at MealNepal.com and is currently exploring around Kathmandu, Lalitpur & Bhaktapur hunting the best food and places for readers. Follow her Instagram at @shweta.ac
You may be interested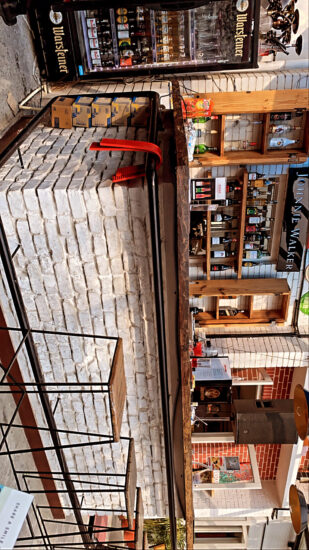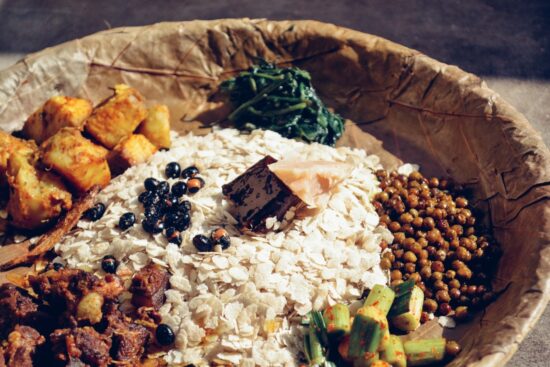 Uncategorized
2130 views
Newari Food list: Popular Items in Kathmandu
gyve
-
February 14, 2021
As one walks along the alleys and corners of the Kathmandu Valley, one is bound to get mesmerized by the aura of the freshly cooked Newari dishes.…
Uncategorized
3734 views
Five Best Pizzeria Places in Kathmandu
gyve
-
September 7, 2020
Pizza is one of the famous fast food in the whole world. Everyone knows or has heard about pizza. Pizza is dish that originated in Italy which…
3 Responses
Most from this category