Thamel Nightlife :
If you have decided to travel to Nepal, you must have heard about Thamel Nightlife. Thamel is an unofficial tourist district located within Kathmandu valley. Thamel is popular for its vibrant nightlife because of good music, pub, nightclubs and street food that lasts till the crack of dawn.  Trust me, during nights, Thamel comes to life.
Once you're in Thamel, you will be overwhelmed by the activities you can do during the nights. So, for your convenience, we have jotted down the amazing things you can enjoy during your stay in Thamel. Here we go.
Thamel Nightlife: Live music and good food
Live music is one of the integral aspects of Thamel nightlife. Every night, local bands play good music in popular bars and pubs in Thamel. Here are one bar and pubs where you can enjoy live music with good food:
Purple Haze: Purple Haze us the synonym of "Rock Bar" in Thamel. Every evening, local bands play the cool rock numbers and you can enjoy the vibes either from a balcony or a table nearby with the sip of a beer. The large amphitheater accommodates more than a hundred people during any concert.  You may be charged entry fee during the weekend (up to NRs. 500) but you can enter without any charge during work nights. Further, if you want to spend a night with friends, you can book a table up to six.
Reggae Bar: Do you prefer a cozy, chilled ambiance and good music without much crowd, Reggae Bar offers you just that. Located in the heart of Thamel, reggae dazzles you with cocktails and mocktails which you can partner up with house favorite chicken cordon bleu, chicken pieces coated with cornflower and further deep fried with cheese. Besides, good food and special cocktails, you can listen to an amazing rendition of pop rock and gold rock hits
Tom and Jerry Pub: What do you think of a British style pub in the heart of Thamel where you can enjoy the live soccer match on a big screen while sipping your beer? Amazing right? Tom N Jerry is providing just the same since 1989. With their live music and crazy dance floor, you can have a great time with your friends. In addition, you can play pool in here while ordering a drink and also get free popcorns if you happen to reach there during happy hours.
Thamel Nightlife: Enjoy a beer in a cozy place:
Okay, if you want to go to a place to let the night unfold on its own, here are the few bars you'll find welcoming.
Sam's Bar: Well, you can say it's an old man of Thamel Bars. Situated on an upper story of some old building, this place is exclusively for drinks and salted popcorns. Mostly popular with backpackers, you may find thus place crammed with them and have to wait to sit on the terrace for drinks. Additionally, you might have to share the table with some backpacker who starts to tell her trekking stories.

Electric Pagoda: With its wrought iron made chairs and lush courtyard, the Electric pagoda is more than just a bar. You will be dazzled by its psychedelic gallery, good music, and smooth hums of customers sipping beers and savoring a mesmerizing night in Thamel forgetting the hustle bustle of the day.
Thamel Nightlife: Evening Stroll and Street Food
Strolling around the street of Thamel in the evening can be yet another experience. You can see the silent temples, lovers wrapped in arms, street kids trying to sell weeds, Rickshaw drivers waiting for the customer, neon lights flashing on the restaurants and bars, young girls wearing grunge jeans and whatnot.
Meanwhile, you may also come across the fast food joints which remain open till late offering sandwiches and burgers. There are some popular bookshops like Pilgrims bookshop which are famous among the tourists which offer the services till 9 pm.
And, if you want to shop for logistics for your trek, there are plenty of shops to visit in the night.
Thamel Nightlife: Dance till the Wee Hours:
If you want to kill the night by dancing on the beat with locals and foreigners alike there are plenty of popular club and discos in Thamel. Some of the popular ones are:
Victory Lounge and Dance Bar
Thamel Nightlife: Safety Issues in Thamel
Known for a tourist's district, Thamel is pretty safe even during the nights. Almost all bars and pubs remain open till midnight and local polices are present till 1 a.m. during weekends. Despite this, there may occur some inconveniences. For instance, there are various rumors of rickshawala selling drugs to tourists, so its best to remain safe from them though I don't take it to be true. Many tourists have complained about the unnecessary harassment by the street kids, so its best not to intervene in their area. Overall, you will be fine in the area.
You may be interested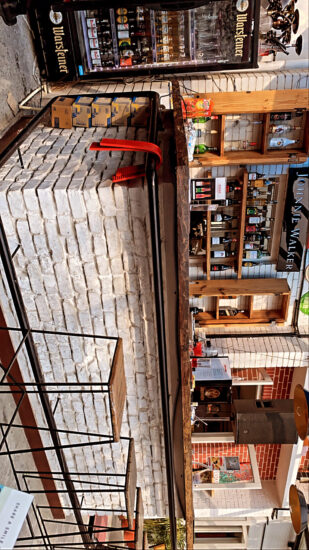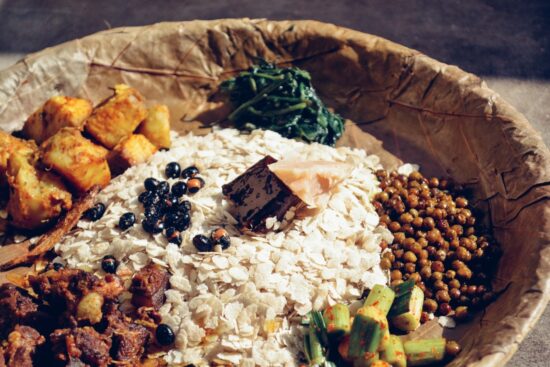 Uncategorized
1872 views
Newari Food list: Popular Items in Kathmandu
gyve
-
February 14, 2021
As one walks along the alleys and corners of the Kathmandu Valley, one is bound to get mesmerized by the aura of the freshly cooked Newari dishes.…
Uncategorized
3455 views
Five Best Pizzeria Places in Kathmandu
gyve
-
September 7, 2020
Pizza is one of the famous fast food in the whole world. Everyone knows or has heard about pizza. Pizza is dish that originated in Italy which…
One Response
Most from this category