Where do people chill these days? Where is the trend hooked? Any guess? I am sure as soon as the word chill was read, the first thing that came to your mind was the cute pot- Hookah/ Shisha. People from the age group of 16-50 years cherish the different flavors of hookah in their regular routine. Unquestionably, hookah bars in Kathmandu Valley seem particularly crowded.
It is because of the variety of flavors we get to choose for the hookahs. You can get hookah in different flavors like mint, blueberries, peaches, grapes, paanrasna, bubblegum and many more.
Hookahs have been a medium to socialize, a few drags of hookah extends the get-together session. Nowadays, hookah has been just as important as ordering a soft drink. Hookah can now be seen taken in meetings, get together, parties and functions.
It is very common to see people chilling over hookahs. The hookah trend in Kathmandu Valley is also getting speed, you can find the best of hookah bars located in every corner of Kathmandu.
But, I am sure people finding the best hookah in their town, will be tough. So, I am here to list out the best hookah bars in Kathmandu Valley.
Must visit hookah bars in Kathmandu
1) Hookah by Karma
A new hookah bar in Kathmandu!
The newly opened place is taking the hookah trend to the next level.  This place has a lovely Meditarrian ambiance. And hookah here is amazing, plus, the size of it is enormous. It is a must-go place if you are a hookah lover.
I would suggest you have your lunch or dinner prior, as personally, I didn't like the food and was surviving on French fries. But thumbs up to hookah, worth trying at a reasonable rate.
Do try Blueberry-flavored hookah. It has the fragrance of blueberries and tingles with your taste buds right.
Locate the place: Thamel, Near Purple Haze
2) Buddha Bar
An oldie hookah bar in Kathmandu!
The dim light and comfortable lower sitting are the charms of the Buddha bar. The place is cozy and is best at night when the candles are lit, making the aura beautiful. It is opened for a pretty long time.
The place is not only about its beauty but good food and hookah. I personally loved aloo tareko, momos, and sizzlers with hookah. I am sure you will love it too.
Do try Grape with mint-flavored hookah. The fruity scent with a bit of mint makes it a complete combination.
Locate the place: Mandala street, Thamel
3) Address lounge

The place is best known for hosting parties and clubbing. It has a cool ambiance with rooftop and open space. Along with mind-blowing hookah, it has a good variety of food options also.
You will admire the place more if you love the scenic view of the K-town from the 14th floor. It is a great place to throw birthday parties and get together as well. I tried jalapeno poppers and french fries, and I absolutely loved how they have played with them.
Do try Cucumber-flavored hookah. Experience the smoothness of cucumber and feel the freshness.
Locate the place: Kalikasthan, Kathmandu
4) Levels 3
This place has a rooftop setting, giving you an amazing view where you can chill with your hookah. It is a perfect hookah place to visit in the evening or when the weather is going ooh-la-la. The menu has an extended Mediterranian option. So, try your hands on their different cuisines too.
Do try Mojito flavored hookah. As the name suggests it is all cool and refreshing.
Locate the place: Labim Mall, Patan
5) Trisara
Trisara is a very well known place in Kathmandu, both for food and hookah. I am sure you have heard about this place and aware of the second branch opened in Durbarmarg. The new branch is huge and very beautifully decorated.
Both the branches are equally happening and super cool to hang out at. You don't have to give a second thought about visiting this place. Enjoy your evenings and try these two stunning hookah bars in Kathmandu while enjoying your hookah session with your mates.
Do try Paan with mint-flavored hookah. The mint-ish tint with paan, is rejuvenating and fresh.
Locate the place: Durbar Marg and Lazimpat, Kathmandu
I hope you will categorize your week plans to the listed options and try some of the best hookah bars in Kathmandu. Stay tuned, we will be up with some more interesting facts, tips and suggestions for you peeps!!!
You may be interested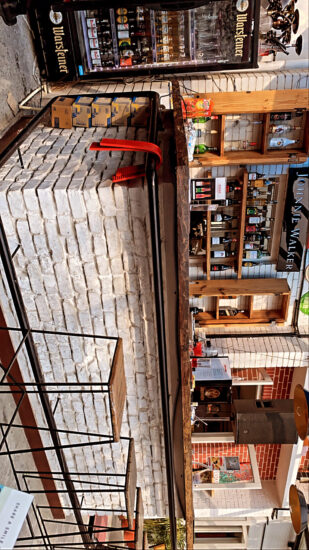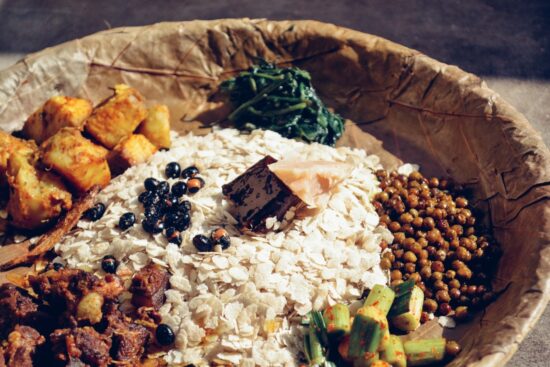 Uncategorized
2130 views
Newari Food list: Popular Items in Kathmandu
gyve
-
February 14, 2021
As one walks along the alleys and corners of the Kathmandu Valley, one is bound to get mesmerized by the aura of the freshly cooked Newari dishes.…
Uncategorized
3734 views
Five Best Pizzeria Places in Kathmandu
gyve
-
September 7, 2020
Pizza is one of the famous fast food in the whole world. Everyone knows or has heard about pizza. Pizza is dish that originated in Italy which…
3 Responses
Most from this category