Waffles are a staple breakfast in many western countries. They are a delightful piece of snack that is fulfilling and can be served with many toppings of your choice. This thing is also perfect for a lazy day when you don't want to cook anything. Or just works well when you are craving to eat something tasty or sweet. As popular waffles are today, it has a really interesting history too. So if you love them and want to know more about the history of waffles, then this article will be useful for you.
About history of waffles
Talking about the history of waffles, it started in ancient times where Greeks cooked flat cakes, popularly known Obleios. It was made by cooking it between hot metal plates. The cake mix, a mixture of flour, water or milk, and often eggs, became known as wafers throughout medieval Europe and were also cooked over an open fire between iron plates with long handles.
Waffles were discovered in the early Middle Ages, around the period of 9th to 10th century. Waffles now are eaten throughout the world, particularly in Belgium. It has over a dozen regional varieties and flavors.
So, how are waffles made?
Like mentioned before, waffles are extremely easy to make. It only takes like 5-10 minutes to make it. It is usually made with (leavened) butter and dough. Or the batter for the waffle is made by combining of flour, butter, brown sugar, yeast, milk, and eggs. But you would need access to waffle irons or waffle maker for this. Cook the mixture of both in between the plates to give them an impression.
Nowadays, you can also find different flavored waffles like chocolate, cinnamon, banana, and more. Whichever you prefer, you can simply order it or make it yourself and enjoy it. You can also find different recipes online if you are still confused about how to make it.
It could also be eaten as grilled wafers or no-fail waffles. Once you make waffles, you can cut into two halves. After that, you can top them with some sugar syrup or ice-cream of your choice. Put your favorite toppings and go creative. Waffles are best to enjoy with your friends and family, on weekends or gatherings.
Waffle irons
The waffle making process is not hard and can be easily made using home ingredients and a waffle iron. Waffle irons also have a long history like the history of waffles. There are many types of waffle irons used all over the globe. The traditional and commonly used waffle iron from Belgium one.
History of waffles also accounts for the emergence of fer à hosties / hostieijzers (communion wafer irons) and moule à oublies (wafer irons). While the communion wafer irons typically depicted imagery of Jesus and his crucifixion, the moule à oublies featured more trivial Biblical scenes or simple, emblematic designs. The format of the iron itself was almost always round and considerably larger than those used for communion.
Waffles are super popular and are fan-favorite food. Known history of waffles also says that they are really famous. Waffles may be made fresh or simply heated after having been commercially cooked and frozen.
You may be interested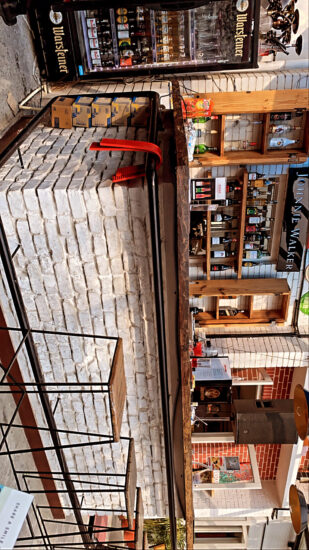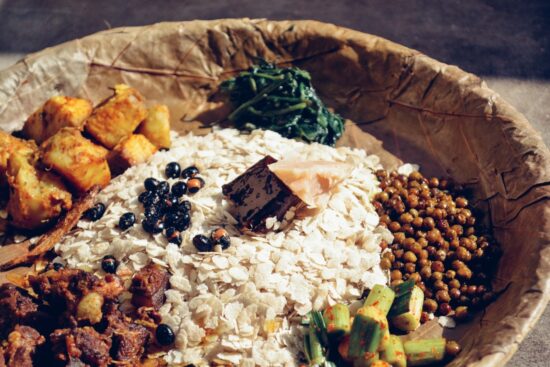 Uncategorized
2202 views
Newari Food list: Popular Items in Kathmandu
gyve
-
February 14, 2021
As one walks along the alleys and corners of the Kathmandu Valley, one is bound to get mesmerized by the aura of the freshly cooked Newari dishes.…
Uncategorized
3845 views
Five Best Pizzeria Places in Kathmandu
gyve
-
September 7, 2020
Pizza is one of the famous fast food in the whole world. Everyone knows or has heard about pizza. Pizza is dish that originated in Italy which…
Most from this category