Basantapur is one of the most important historical places in Kathmandu valley. It consists of various temples, courtyards, and buildings which are centuries old. But, this place has so much to offer than just history. Basantapur is also quite popular for the exquisite range of food and restaurants. There are many to choose from, but here are some popular and unique foods to try in Basantapur while you are there.
1. ZY's Coffee:
ZY Coffee Shop is one of the best coffee shops in Basantapur. The shop uses drip coffee brewing technique for it's coffee. And for that it differs from other regular coffee shops. The shop is mostly famous for its coffee and milk tea, which comes in a small mud cup.
Talking about taste, milk tea is very milky and consistent. While for coffee, the taste doesn't differ much from machine-brewed coffee. But there is a difference in price. You can get a cup of coffee or tea in NRs 50 per cup. You can also get cold drinks. This small shop has a limited menu but it hasn't decreased its popularity. So, if you haven't tried the coffee, go today.
2. Shree Kumari Bakery's pastry:
Shree Kumari Bakery is one of the oldest bakery shops in Basantapur. It is a small local bakery that has been there for like 77-78 years. But don't be fooled by its shop presentation. This place has varieties of foods to offer and is of quality from plain donuts to pastries.
As a dessert or just for your taste, these pastries are definitely one of the foods to try in Basantapur. It's pastry is so fluffy and creamy. This place offers you with different high-quality food similar to other high-end bakery but in a lower price. The pastry will cost you only NRs 60-70 a piece. this place is recommended for low price tasty and quality deserts.
3. Narayan Dai's momos:
Narayan Dai Ko Momo is one of the oldest and fan-favorite places to eat momo in Basantapur. It offers you varieties of momos, including buff, veg, and cheese, etc. Talking about the taste of momo, it may vary from person to person, but, the texture of the meat and the outer layer is of quality. A plate is enough to fill your stomach.
The best part was the tasty momo only cost you NRs. 150 per plate. Its presentation is decent and place is also clean. The service was also good and quick. The only fall back of this place is that it doesn't have enough space and chairs for all the people visiting this place. Regardless, this is among the highly recommended foods to try in Basantapur.
4. Chocolate Panipuri's delicacy:
Panipuri is one of the most famous street foods among all ages in Nepal. Anywhere, anytime you see a panipuri stall, your instinct is to go eat it. This street food reaches another level with Chocolate Panipuri. This panipuri consists is a chocolate-dipped puri. The filling is simply vanilla ice-cream and it is topped with chopped chocolates and some colorful sprinkles.
For pani of the dish, you get chocolate milkshake. Combining all of it together, it tastes amazing. Even though it is full of sweetness, it is not intolerable. Unlike normal panipuri, it is only served as a single puri and costs NRs 35. It is a treat for all and definitely one of the foods to try in Basantapur, even if you don't like the normal panipuri.
5. Sweet Fix's popsicle:
Another highly recommended food to try in Basantapur is the real fruit popsicle. A popsicle is a perfect way to cut the heat or dessert. Sweet fix is a newly opened place and has become one of the popular places in Basantapur. This place has brought new twist to the pospicles, you will definitely love it.
Unlike normal artificial-flavored popsicle, it contains real fruit juice in it. the popsicle tastes the same as real fruit and is rich in flavor. There are many varieties of flavors to choose from and it costs you NRs 100-200, according to the flavor you choose. This place also has a restaurant like a place so that you don't have to stand while you are finishing your popsicle.
Comment below, your go-to places for your favorite food. And recommend some of your favorite foods to try in Basantapur for us to try.
You may be interested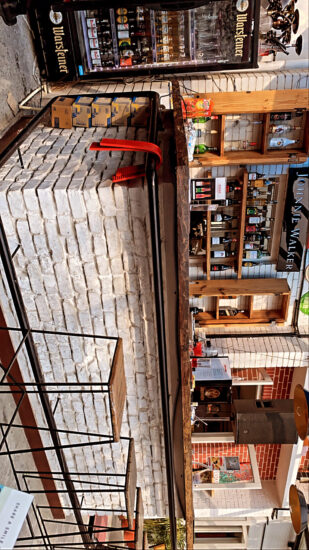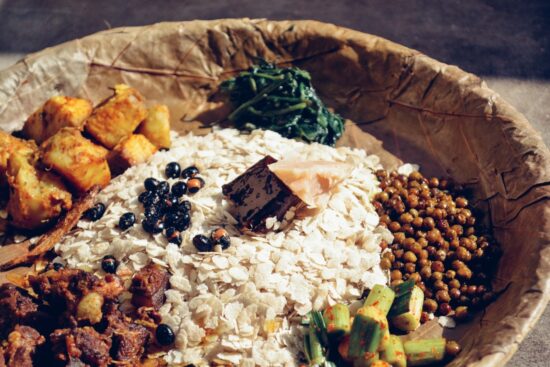 Uncategorized
1872 views
Newari Food list: Popular Items in Kathmandu
gyve
-
February 14, 2021
As one walks along the alleys and corners of the Kathmandu Valley, one is bound to get mesmerized by the aura of the freshly cooked Newari dishes.…
Uncategorized
3455 views
Five Best Pizzeria Places in Kathmandu
gyve
-
September 7, 2020
Pizza is one of the famous fast food in the whole world. Everyone knows or has heard about pizza. Pizza is dish that originated in Italy which…
Most from this category